We love to make homemade gifts. It is a great way to teach kids to think about others and it's a simple way to show someone how much you care without spending a lot.
This coconut lime sea salt scrub is totally luxurious–each time you use it is like a mini-vacation. We made a batch of sea salt scrub to give as gifts and went through it all "trying it out"! We need to make more for Mother's Day and to give as teacher gifts this spring.
Coconut Lime Sea Salt Scrub
fine sea salt
coarse sea salt
raw coconut oil
lime essential oil
glass jars
twine
If you haven't fallen in love with scrubs yet then you are missing out! I remember seeing them all over Pinterest a year ago and not really being that interested in making them at first. Then one day I tried a homemade sugar scrub and have been hooked ever since. It's such a simple way to relax and pamper yourself at home.
This coconut lime sea salt scrub smells just like a tropical vacation and leaves your skin feeling amazing. This is just what a busy mom (or friend or teacher) needs!
We started by combining 1 cup of the fine sea salt and 1 cup of the coconut oil in a medium sized bowl. We mixed that together with a spoon and then added 1/2 cup of coarse sea salt. You can use all fine sea salt if you wish. We experimented a little bit and liked the texture with both, but using all fine salt is fine.
Next we added the lime essential oil. The lime combined with the coconut smells so good and summery. We added about 20 drops but feel free to use as much as you like.
Spoon it into the jars and add the twine and free printable Coconut Lime Sea Salt Scrub Label. We used small 4 ounce jars we found at Walmart but pint size canning jars would work too. This recipe makes 3 jars full of salt scrub.
This would be a great gift to make for yourself too! I know I would love to receive a jar of this for Mother's Day this year.
Check out these other amazing, homemade Mothers' Day Gift Ideas: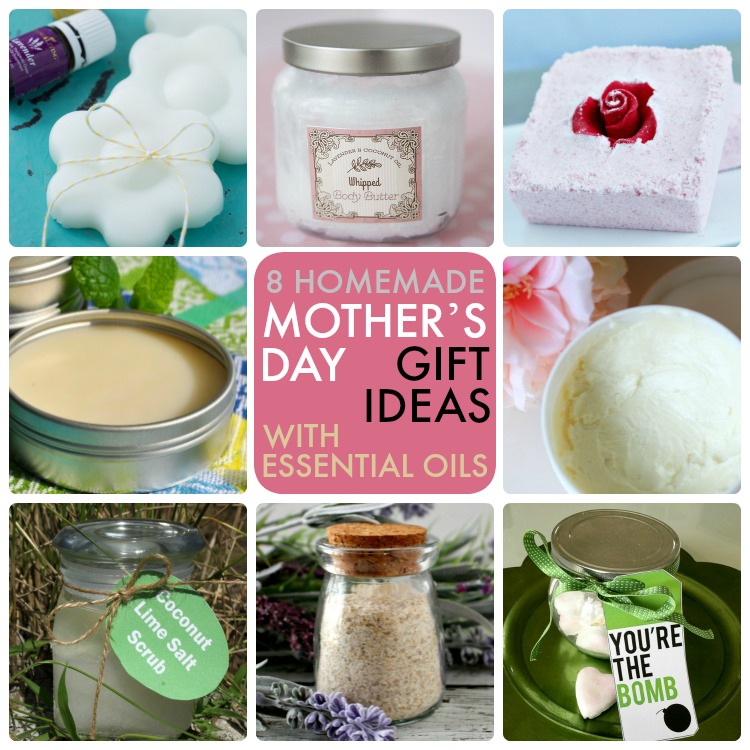 Beautiful Bath Bombs from The NY Melrose Family
Whipped Body Butter from Skip to my Lou
Lavender Bath Soak from Princess Pinky Girl
Lip Balm from The Seasoned Momma
Coconut Lime Sea Salt Scrub from Coffee Cups and Crayons
Lavender Lotion Bar from Made to be a Momma
Moisturizing Body Butter Recipe from PinkWhen
Mini Bath Bombs & Free Printables from Tatertots & Jello